News
1 May 2018 Year

Masterclass: "A healthy smile for a bright future"
Children learned the proper ways to brush and floss their teeth and wash their hands. At the end of the training, the children were awarded with toothbrushes and certificates designating them "Tooth Defending Superheroes."

26 April 2018 Year

Training: Responsible and Transparent CSOs
Training covered the following issues: the role and importance of accountability and transparency, how to make the CSO transparent and accountable, main challenges in this direction, recommendations for the institutional development of the CSOs and what advantage it gives the CSOs in their future activities.

25 April 2018 Year

Reintegration Assistance Program for Migrants Returned to Georgia has started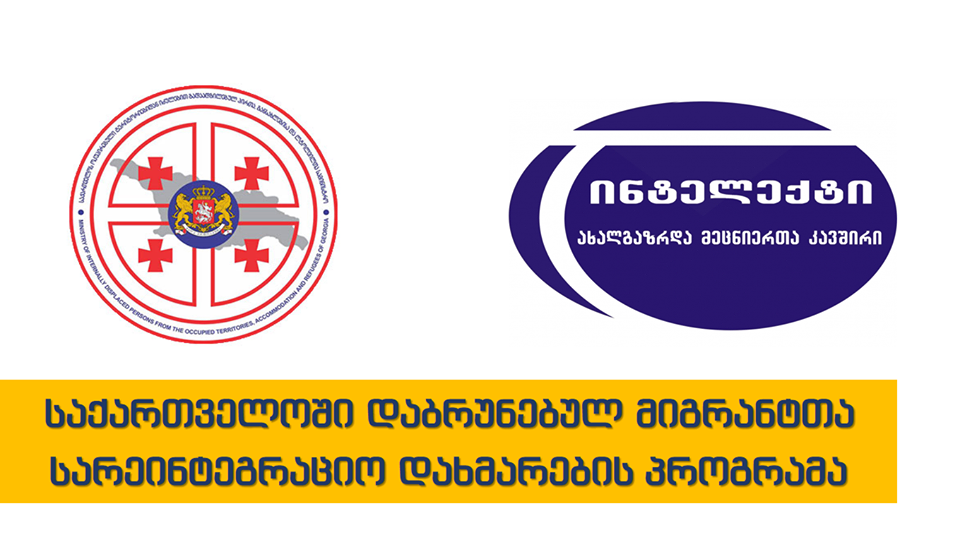 The Young Scientists Union "Intellect" implements "Reintegration Assistance Program for migrants returned to Georgia" in the Adjara and Guria Region to promote the social and economic situation of the illegal migrants returning to their homeland and to promote the dignified life conditions for the long-term prospects.

18 April 2018 Year

Meeting: "Step Together Towards the Multicultural Society"

Today in the office of the Young Scientists Union "Intellect" was conducted the meeting for the representatives of Local CSOs "Step Together Towards the Multicultural Society." The meeting was conducted under the project: "Step Together."