News
20 July 2020 Year

Immigrant Support Program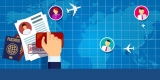 Under the project, the following services will be available to immigrants: Provision of the information on COVID-19 and preventive measures; Legal counseling / assistance; Workspace equipped with modern computer equipment for students.

22 April 2020 Year

Informational Campaign to Prevent the Spread of COVID-19
EU-funded project "Georgian Civil Society Sustainability Initiative" is launching an informational campaign to prevent the spread of COVID-19 in Georgia. It will be implemented with the help of the 10 regional hubs, partnering businesses, local government bodies, volunteer groups, and local and international civil society organizations.

3 February 2020 Year

SCO management learning course has started

The learning course covers the following topics: the basics of CSO management; producing the financial documentation; problem identification methods; advocacy/ lobbying; project planning; developing a project logframe; activity planning and writing/scheduling; drafting a project budget; preparing a project software report; preparing a project financial report; PR and Public Communication.

17 June 2019 Year

Reintegration Assistance State Program for Georgian Returnees

Are you a migrant who has been abroad illegally for more than a year and has returned to Georgia less than a year ago? Then this project is for you!